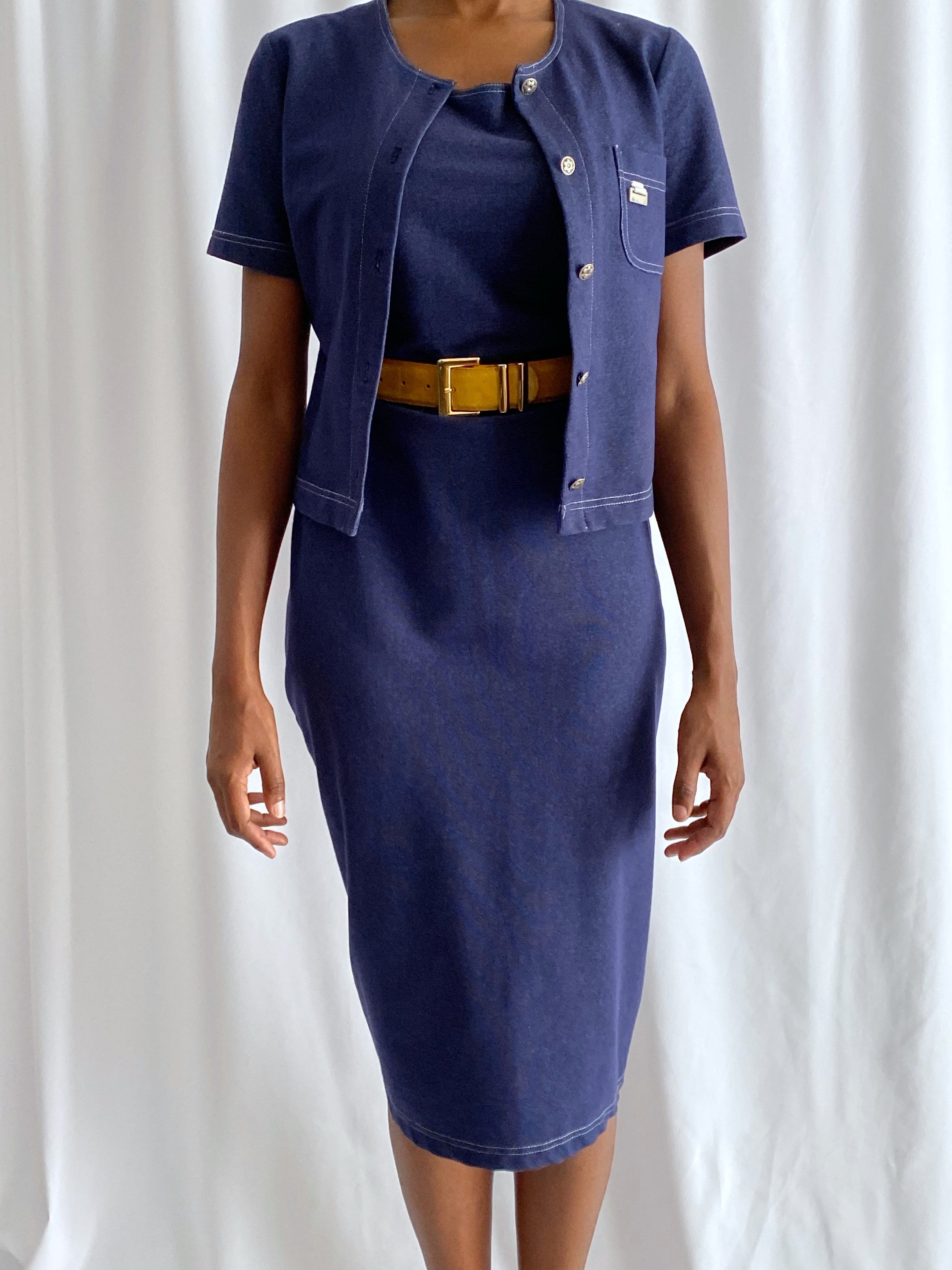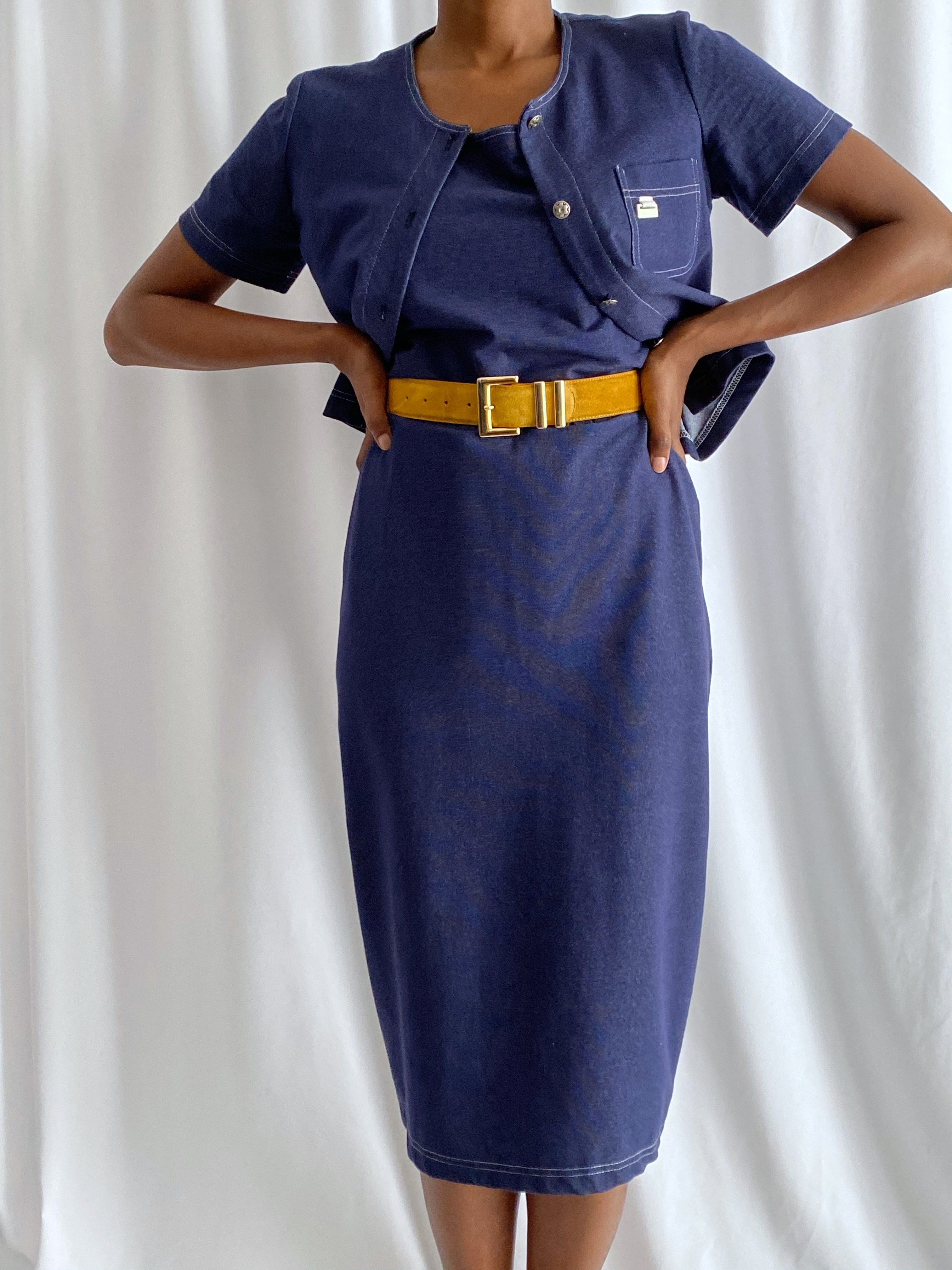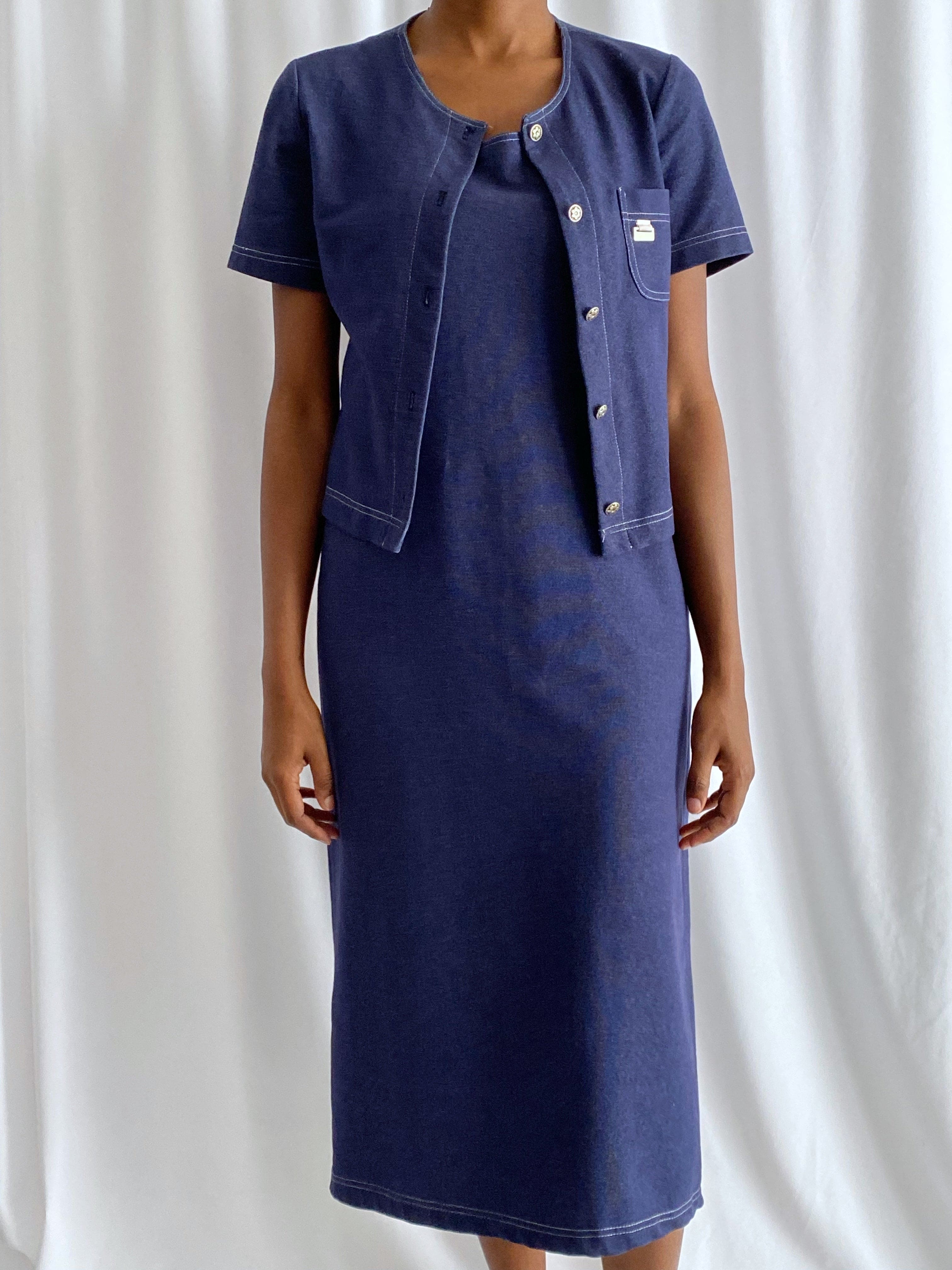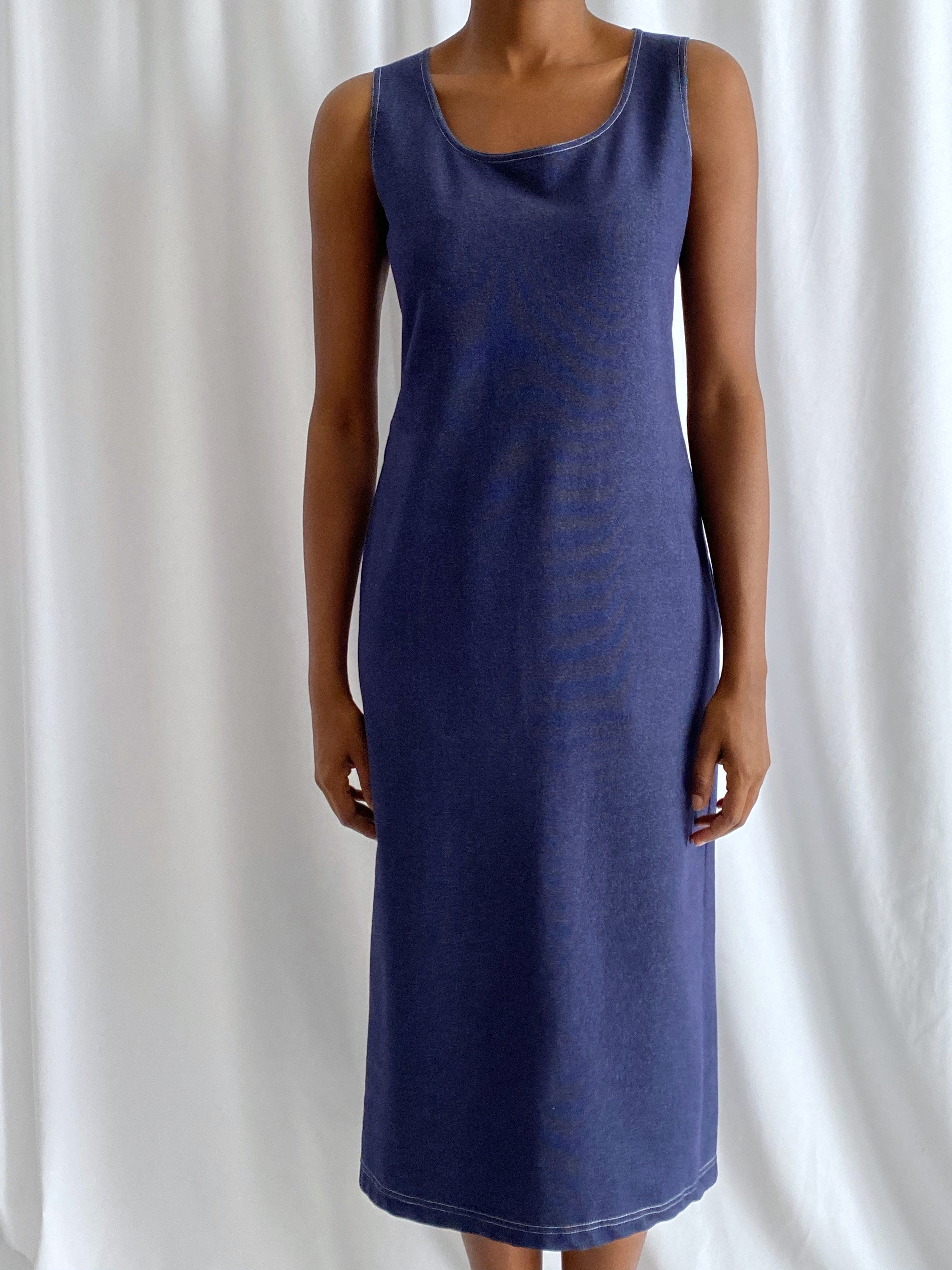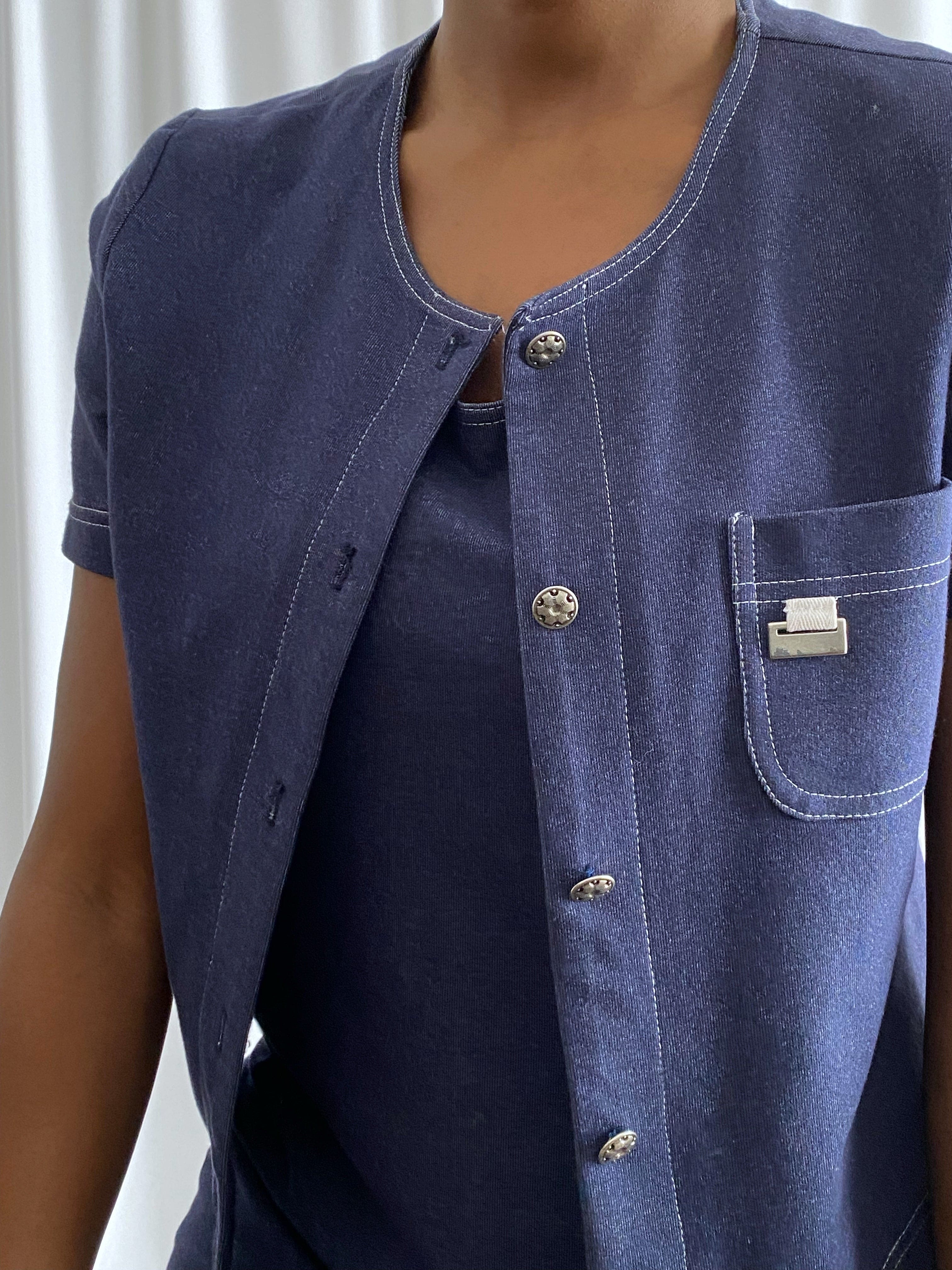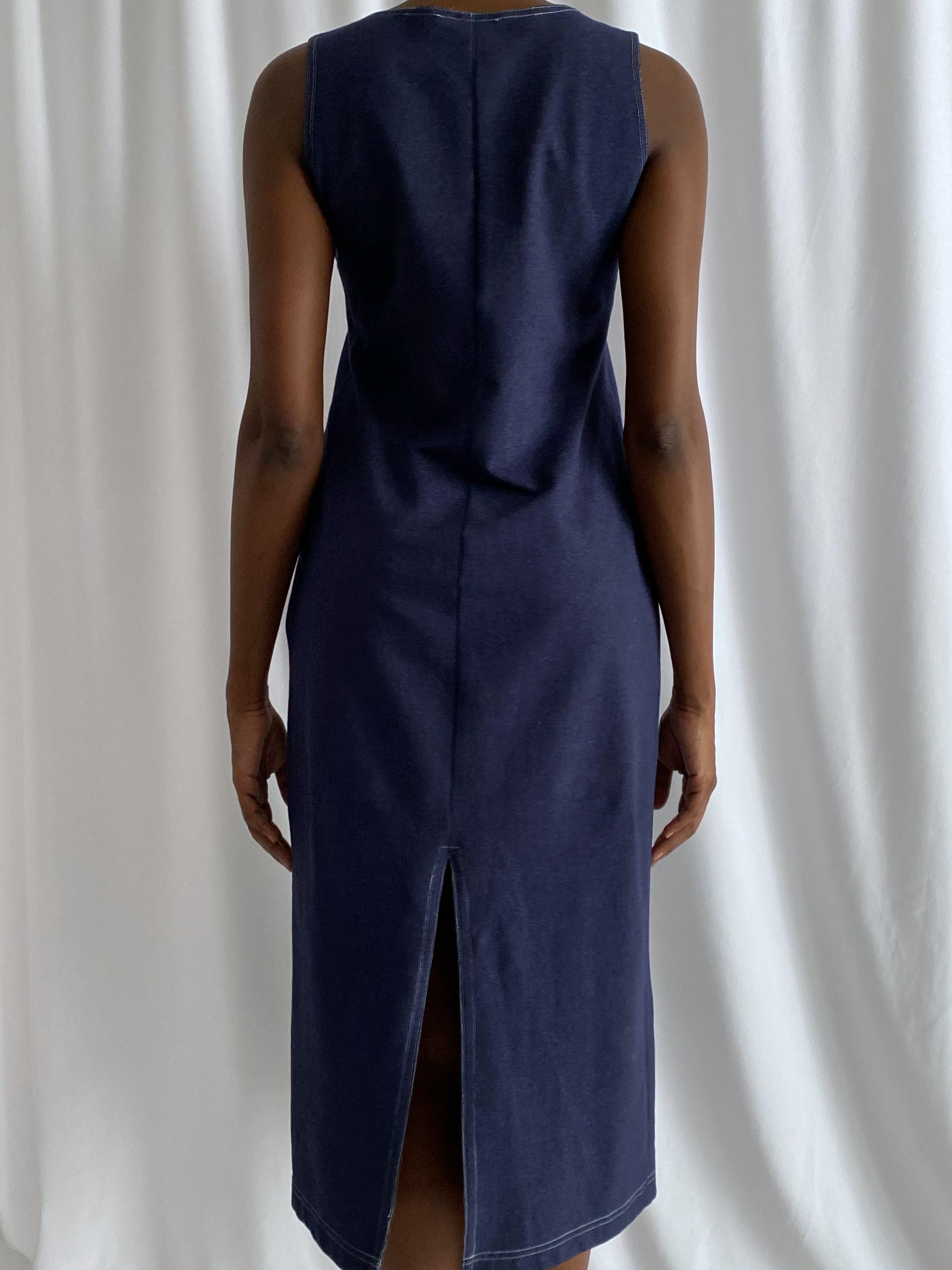 Description

Size & Fit

Material

Measurements
Vintage dress with matching shirt. 
The dress is long lenght, sleeveless with round collar, back slit, with loose fit made in a slighlty stretchy material. 
The shirt is short sleeves with round collar, front buttons and chest pocket.
size on tag 10
Fits Size M to L
60% cotton
33% polyestster
7% spandex
-TOP-
Shoulders: 15"
Bust: 18"
Sleeves: 9"
Length: 21"

-DRESS-
Bust: 18"
Waist: 18"
Hips: 20"
Length: 47"
---
Free shipping on orders over $100